The greatest German Rieslings were,
at the turn of the 19th Century, more expensive
than the grandest reds of Bordeaux.
These were the "great" wines of the century – red Bordeaux and white German wine. Yet the history of winemaking in Germany parallels no other region as closely as it does Burgundy. Similar to Burgundy, the vineyards of Germany were carefully delineated by a monastic culture over hundreds of years. These traditions were carried forward by a culture of growers, independent winemakers whose identities were largely overshadowed by the voice of the vineyards themselves. And yet, although German Riesling continues to inspire countless wine lovers and collectors, although the grape is a darling of critics and sommeliers, Riesling remains dangerously undervalued and all too often overlooked. As Ulrich Stein pointed out in a manifesto summarized in The Art of Eating, "over the next three to five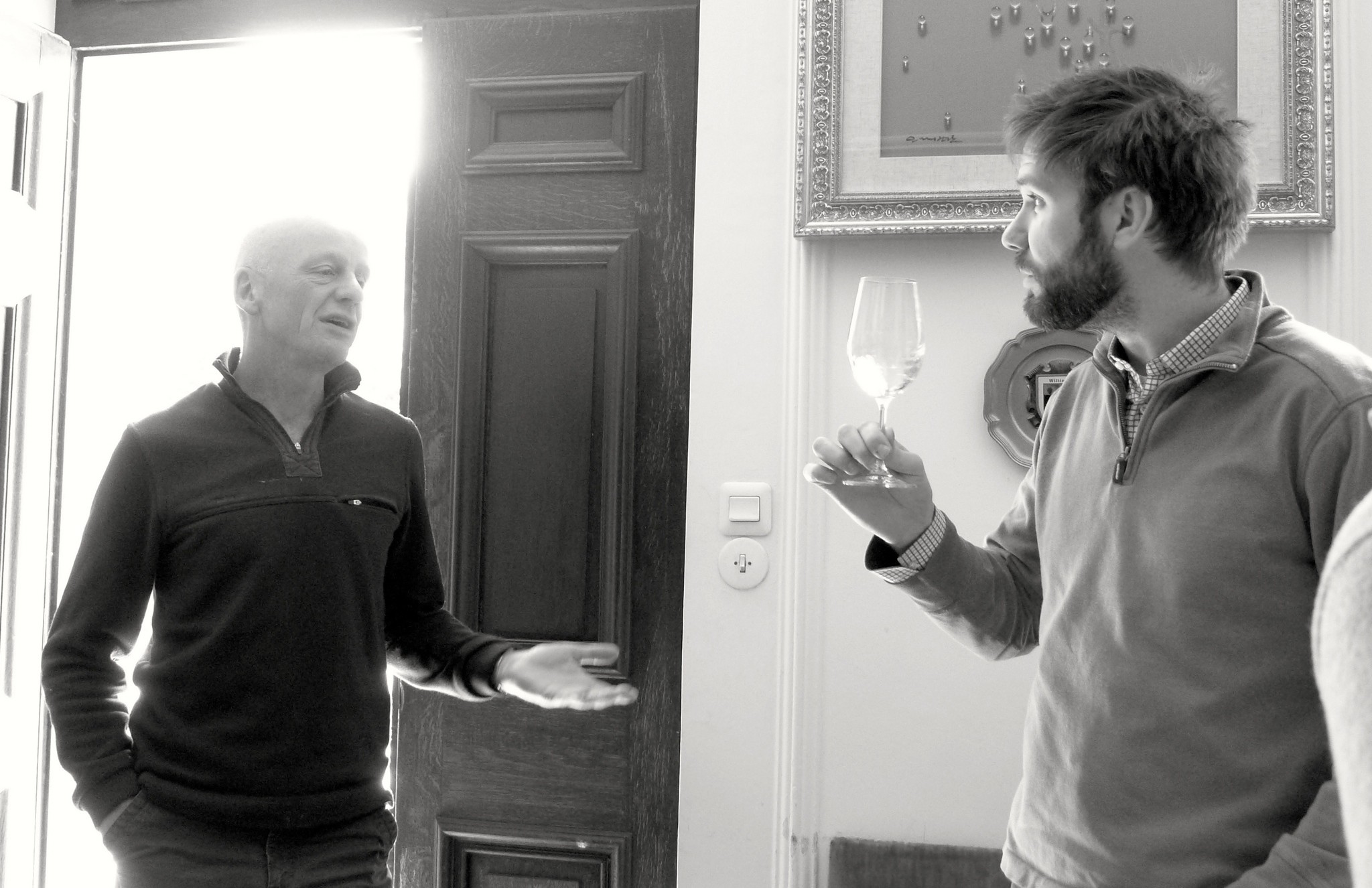 Rieslingfeier was founded in 2012 by Stephen Bitterolf, a passionate advocate for Germany's culture of winemaking. He was the Wine Director at Crush Wine & Spirits in New York where he helped develop one of the largest German wine programs in the country before founding his own import company, vom Boden.
years, some 3,000 hectares of Mosel vineyards – fully one-third of the current total – are in danger of going fallow."
Rieslingfeier, which translates very simply to "a celebration of Riesling," is an annual event that seeks to celebrate these wines, to provide a greater context for this incredible history of winemaking – to re-emphasize the historical importance of terroir. The cornerstone event is the Rieslingfeier Dinner. Inspired by Daniel Johnnes' famous Burgundy fête "La Paulée," it is very likely the greatest German wine "BYOB" dinner in the world, with both winemakers and guests bringing special bottles from their cellars to share. More intimate winemaker dinners, specialized seminars and retail tastings round out the yearly Rieslingfeier program. For more information, please email us.